A1 Roofing Brighton Best Quality Slate Roofing Will Give Your Property In Brighton
Slate roofing provides a tough and remarkable value to your property in Brighton with its superior durability and timeless charm. The slate roofing system has been a top choice for Brighton homeowners over the years due to its long lifespan and the classic look it can give to a home. Now A1 Roofing Brighton gives you more reason to write your own love story with this remarkable roofing. The A1 Roofing Brighton team of expert and professional roofers and customer service staff has been a reliable partner to both property developers and homeowners in Brighton for their slate roofing needs. We have over a decade of experience giving quality service to Brighton customers, as well as possessing the required licenses and accreditation from the industrys regulating bodies. A1 Roofing Brighton have full insurance, use quality materials, and our workers are updated with the latest techniques in the industry in order guarantee customer satisfaction. A1 Roofing Brighton customers enjoy the benefits of quality service at rates they can afford.
Our Guarantee
---
Free site visit and survey
No hidden costs
British standards compliant
Fully Insured
Clean and efficient
Professional workmanship
Long Lifespan
Ask our long-term customers at A1 Roofing Brighton and they will attest that A1 Roofing Brighton gives the best value in town. In terms of long lasting value, slate is a class of its own compared to other roofing materials. It can last as long as a century, which is by and large double the longevity of other roof types. For this reason, slate producers can offer a 100-year guarantee. It is the ideal option for those who do not plan to ever sell their Brighton home. Its resilience and durability translates to savings over the years in terms of time and money spent on maintenance and repair.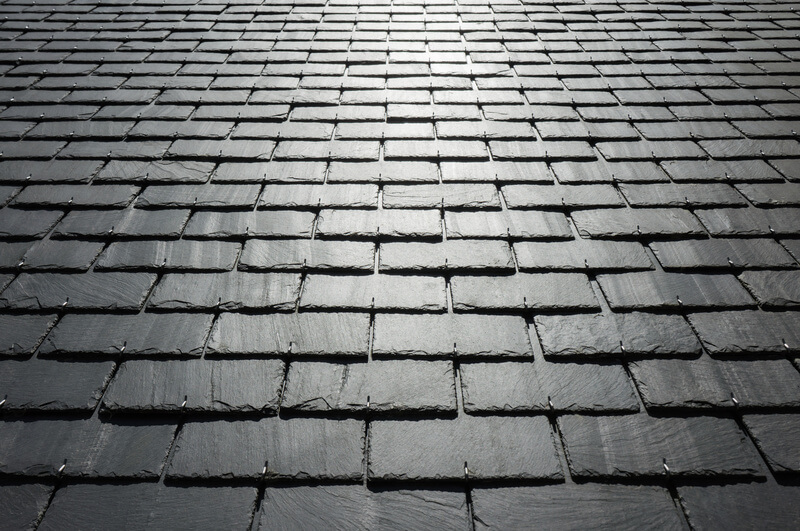 Call A1 Roofing Brighton customer care hotline 01273 978168 now if you are looking for a comprehensive slate roofing solution for your property in Brighton. Theyll be happy to answer all your enquiries and provide you with a free, no obligation quote.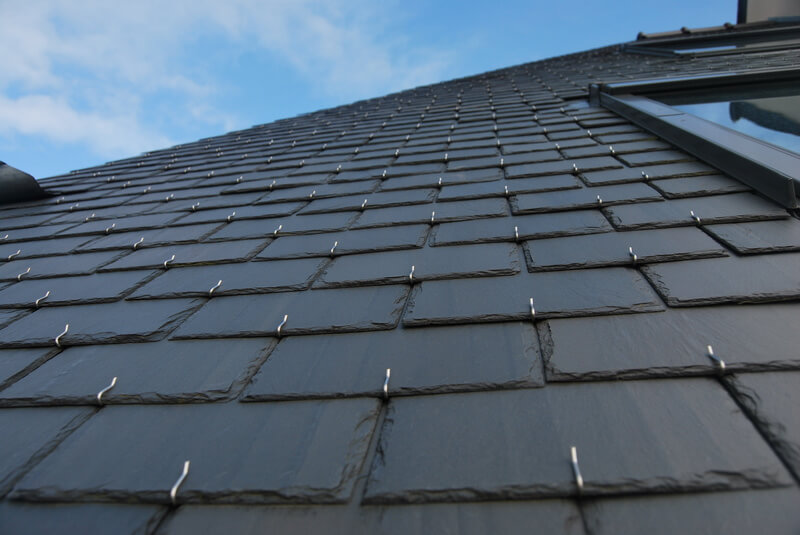 Benefits Of Having Slate Roofs On Your Brighton Home
There are people who would point out that slate roofing is complicated and can cause problems due to their weight. While these points are valid, these are easily addressed when your roofing company has both technical expertise and solid experience in installation of slate roofs. Installing a slate roof should be entrusted to an established expert in the field such as A1 Roofing Brighton in order to fully realize the benefits of having a slate roof compared to other roofing options.
With a slate roofing, a propertys charm is enhanced. Precision and care are necessary to successfully install a slate roof such that it would enhance the overall beauty of a buildings design. And with several natural and attractive colour and textures options to choose from or combine, slate roofing gives the property sheer aesthetic beauty. When it comes to the size and shape, you can also have them shaped according to your preference, making this home improvement project quite personalised. A slate roofing system is ideal if you want to retain characteristics of your Brighton property distinctive to its age.
Do You Need Help ?
Call Us Now On
Top Quality Free Pre-installation Roofing Survey For Brighton Residents
Your current roof will undergo a thorough inspection in order for A1 Roofing Brighton to properly assess your propertys roofing needs prior to commencing with the installation of the new slate roofing system. Through this, A1 Roofing Brighton are able to ensure that the new slate roof will be a good fit to your home.
Good For The Environment
Because it lasts for a long time, it has minimal impact on the environment. Unlike other roofing materials, slate does not require replacements every one or two decades and so do not constitute a construction waste that fills up the shrinking earth space.
Added Resale Value In Brighton
With its aesthetic appeal, permanence quality, durability and natural attraction, slate roofing significantly improves the resale value of the property in Brighton. Call us at 01273 978168 today for slate roofing advice and a free quote.
Durable And Easy To Care For
A tough natural material, slate is popular as well as due to its being resistant to fire and water. These qualities make slate suited to the job of protecting a property against the elements.
All Types of Roofing Work Undertaken
Do You Need Help ?
Call Us Now On
Quality Slate Roofing Brighton From A1 Roofing Brighton
A1 Roofing Brighton customers enjoy a wide range of slate roofing services and products. A1 Roofing Brighton can source and utilise recycled slate tiles to reduce costs for A1 Roofing Brighton customers as well as lessen the impact on the environment. If recycled slates are not available for some reason, A1 Roofing Brighton have numerous sources globally for the procurement of new slates. If you urgently need a slate roofing system for your home in Brighton, A1 Roofing Brighton can help provide quick and effective solution at the best value for money. Call 01273 978168 for a free no obligation quote for A1 Roofing Brighton slate roofing services and discover for yourself what other property owners have been raving about.